Overview
XCTrack aims to become a full featured flight computer for paraglider pilots - both for free flying and competitions. XCTrack is closely related to
XContest
and developed by XContest team.
Disclaimer: XCTrack is under heavy development, there still are a few important features missing and there may be some bugs. For more information, please see the
Roadmap
and the list of supported features below. XCTrack runs on Android 4 or higher. Older versions (up to 0.6) support Android 2.2 and higher.
Features supported in version 0.6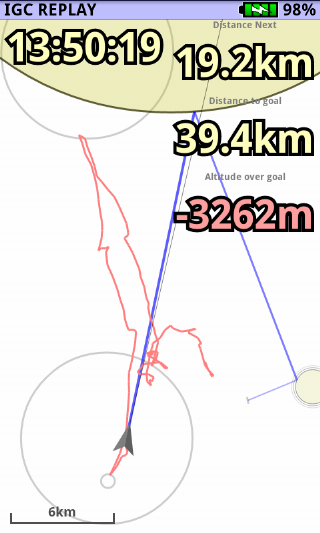 XC flying
FAI assistant
Online-contest track optimization during flight
One-click flight upload to XContest server
Competitions
full featured device for competition flying
General features
Thermal assistant
Airspaces support - including automatic updates from http://airspace.xcontest.org
Terrain map
Wind computing
Fully customizable display
Automatic actions to minimize in-flight user interaction.
Languages
Thanks to the pilot community XCTrack is now available in 19+ different languages. Translating to another language or contributing to already existing translation is very easy. You can do it yourself just with your web browser. Please see
https://translate.xctrack.org
and
How To Translate
guide.
Contact, Feedback & Discussion
XCTrack is developed by XContest team -
http://www.xcontest.org
. To follow the latest news about XCTrack or to request new features, please participate in xctrack-public project on
https://gitlab.com/xcontest-public/xctrack-public
or in the discussion on
paraglidingforum
. To file a bug report, please see the
report bugs page
.
Download
The latest stable version of XCTrack is available at Google Play:
http://play.google.com/store/apps/details?id=org.xcontest.XCTrack
. The latest development version can be downloaded through XCTrack application:
Preferences / Testing & Debug / Update XCTrack